Shiley Acres is an outdoor concert venue located in Inwood, West Virginia. For 40 years Shiley Acres has seen many local and national acts grace it's stage. Visit this web site often to keep up to date with concerts and events at the venue.
​
Enter your email here to get on our mailing list. NO SPAM, just updates on concerts and such here at Shiley Acres.
July 15th is

In This Moments Half God Half Devil Tour


​ with
​ Motionless In White, Shayman's Harvest, Silvertung, Defending Cain, and the Let There Be Rock School.
Double click here to edit this text.
We also have a special for the two July shows. For on line ticket sales only, If you buy a ticket to both shows, they will be $60.00 for both of them. To buy the two show ticket, go to the In This Moment ticket, and you will see the "two show ticket" there. At the In This Moment SHOW, you will receive a regular ticket to the Hellyeah show. This is something we are trying. If it works well, we might do this more in the future. tickets will go on sale, on-line, on May 1,2017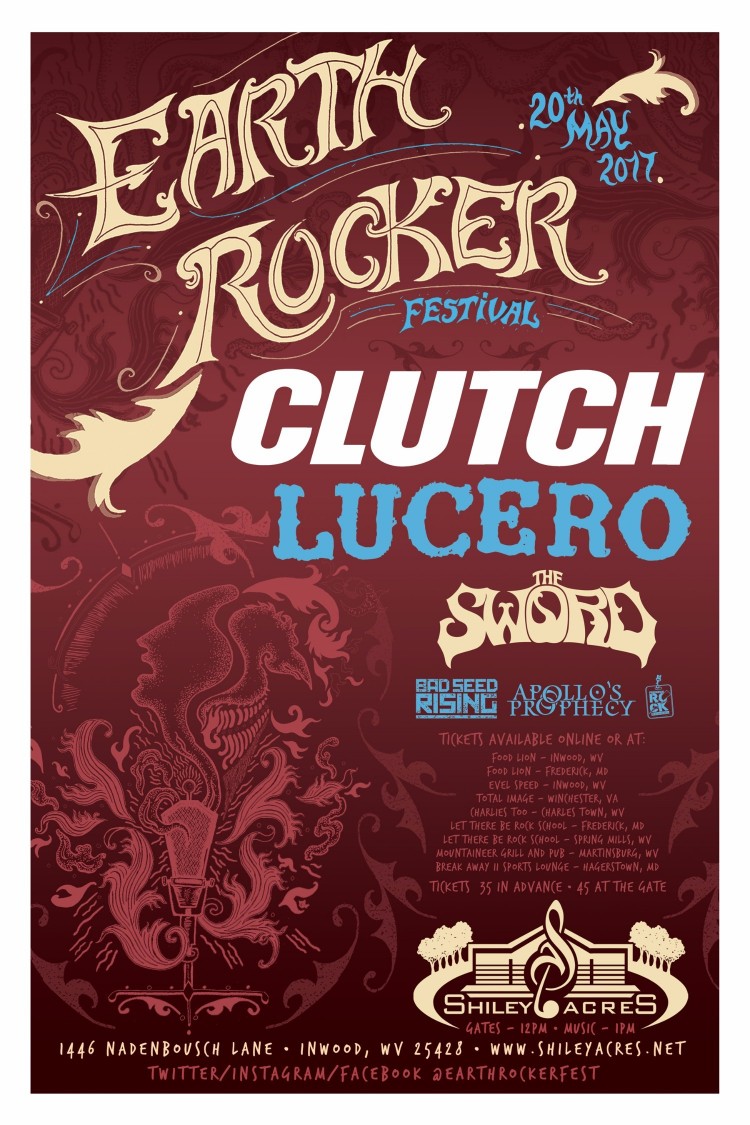 "The first annual Earth Rocker Festival takes place at Shiley Acres, in West Virginia" states the band's front man Neil Fallon. "We played at Shiley Acres last year and it was a blast. Our intent is to have a really diverse bill. If all goes as planned, Earth Rocker Festival will continue as an annual event, hopefully growing in scope over the years".
The new concert grounds are turning green as you read this!
​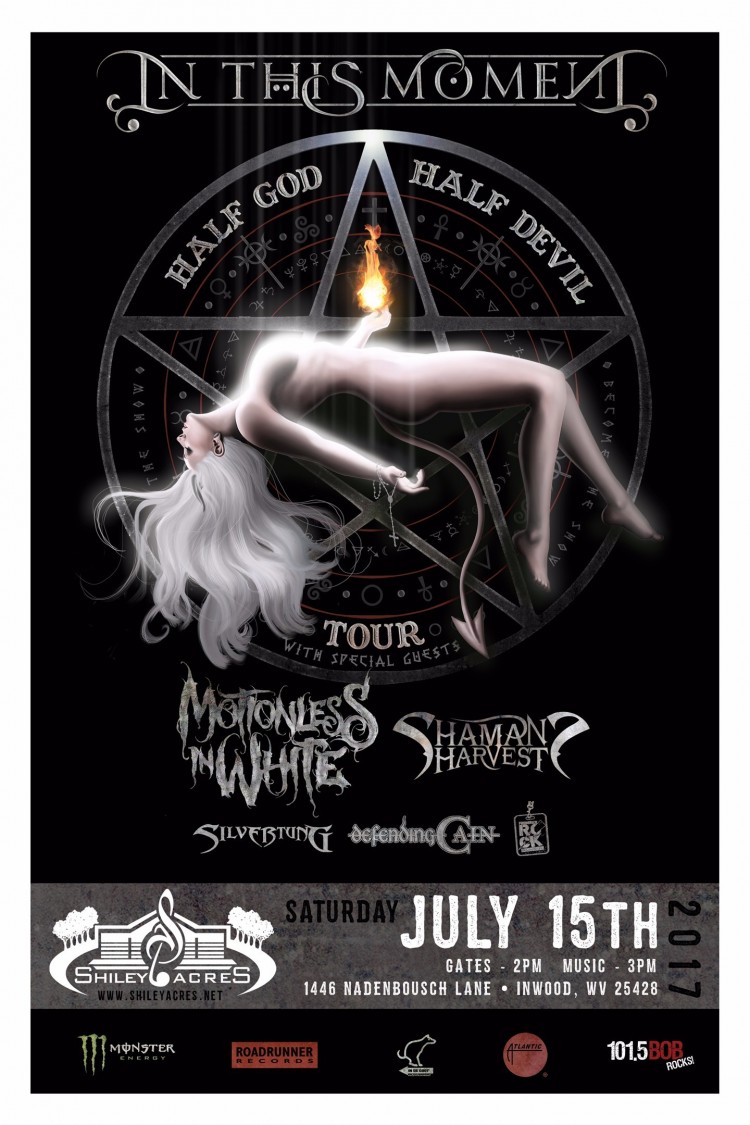 July 29th is

Hellyeah's Undeniable World Tour


​ with
BlackStone Cherry, Kyng, Cane Hill, Southern Govenor, Silence The Mind, and The Let there be Rock School.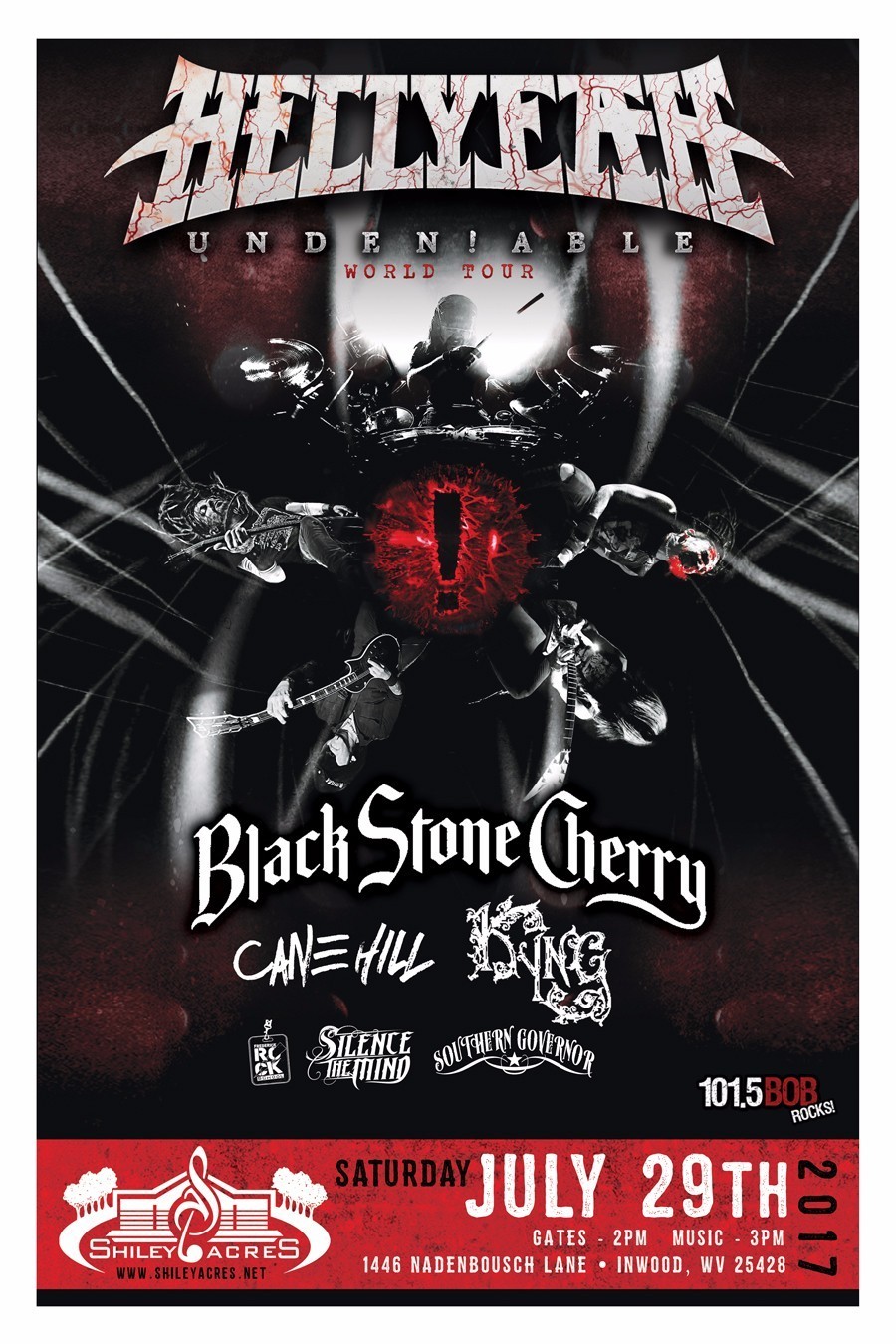 This summer is going to be great!
We're getting bigger and better!​
May 20th We will have

Clutch's Earth Rocker Festival


with
Lucero,The Sword,Apollo's Prophecy, and the Let There Be Rock School.​​