Shiley Acres is an outdoor concert venue located in Inwood, West Virginia. For 40 years Shiley Acres has seen many local and national acts grace it's stage. Visit this web site often to keep up to date with concerts and events at the venue.
​
Enter your email here to get on our mailing list. NO SPAM, just updates on concerts and such here at Shiley Acres.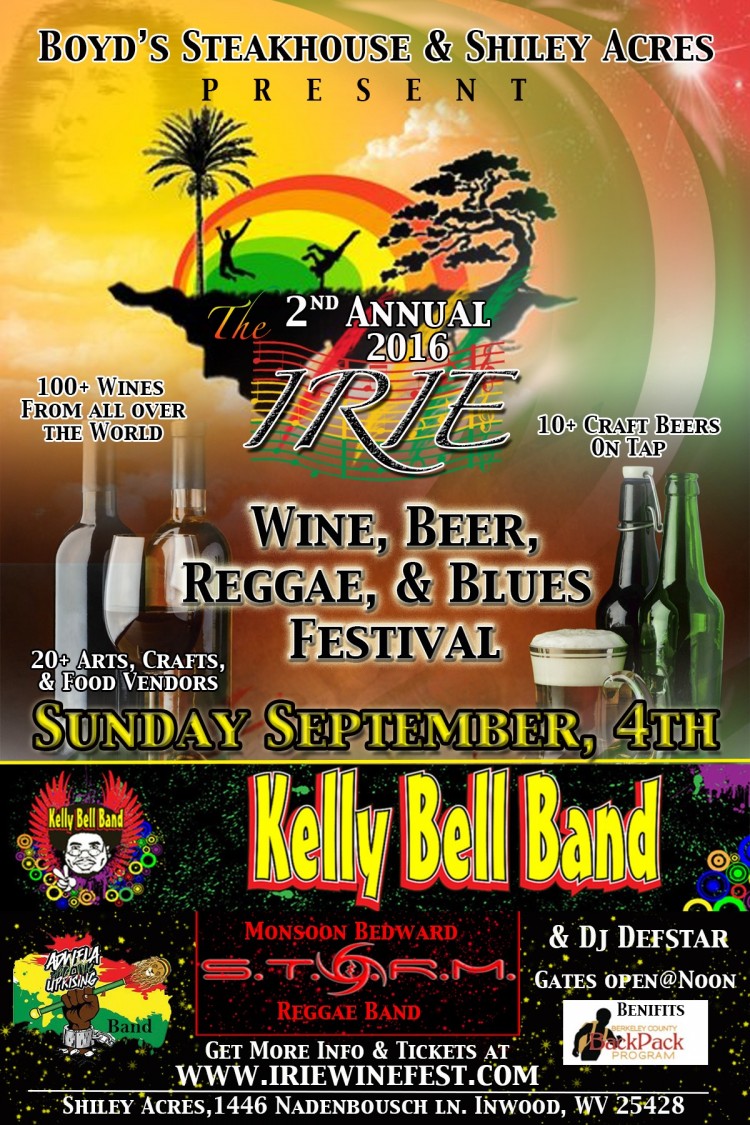 Last year was our first Irie Wine Festival and it was a huge success. This year will be even better! Enjoy a full day of wine and beer tasting, great jazz, reggae, and blues. We will have things for the kids to enjoy them selves too. There will be plenty of good food too! This years festival is September 4th. go to Iriewinefest.com for all the details. See you soon!
The 2016 Irie Wine & Beer Festival will feature Adwela & the Uprising Band, Monsoon & Storm Band, and The Kelly Bell Band!.
Go to iriewinefest.com for all the details, and a list if wines and beer we will have.
Congratulations to Brandon Allison for winning a pair of tickets to the Irie Wine Festival! Tickets will go off sale on line, Saturday the 3rd at 12:00 midnight. So get your tickets now. You can still get tickets at the gate on the day of the show for only $30.00. See you all soon!!