Shiley Acres is an outdoor concert venue located in Inwood, West Virginia. For 40 years Shiley Acres has seen many local and national acts grace it's stage. Visit this web site often to keep up to date with concerts and events at the venue.
​
Enter your email here to get on our mailing list. NO SPAM, just updates on concerts and such here at Shiley Acres.
Double click here to edit this text.
ATTENTION!! Saturdays show with Hellyeah and Black Stone Cherry WILL go on as scheduled. We are hoping the heavy rain will be out of here by around noon. You can bring a 10X10 pop up or an umbrella. The show will start at 1:00 and the gates open at 12. See you all on Saturday!!
We are partnering with area hotels to get everyone the best prices.
Hampton Inn in Inwood
(304) 229-6677​​
Hampton Inn in Martinsburg
1-304-267-2900​
Holiday Inn in Martinsburg
(304) 267-5500​
Hilton Garden Inn in Martinsburg
(304) 263-0101 ​​
Call and tell them you attending our show and you will get a discount.​
​
​




July 29th is

Hellyeah's Undeniable World Tour


​ with
BlackStone Cherry, Kyng, Cane Hill, Southern Govenor, Silence The Mind, and The Let there be Rock School.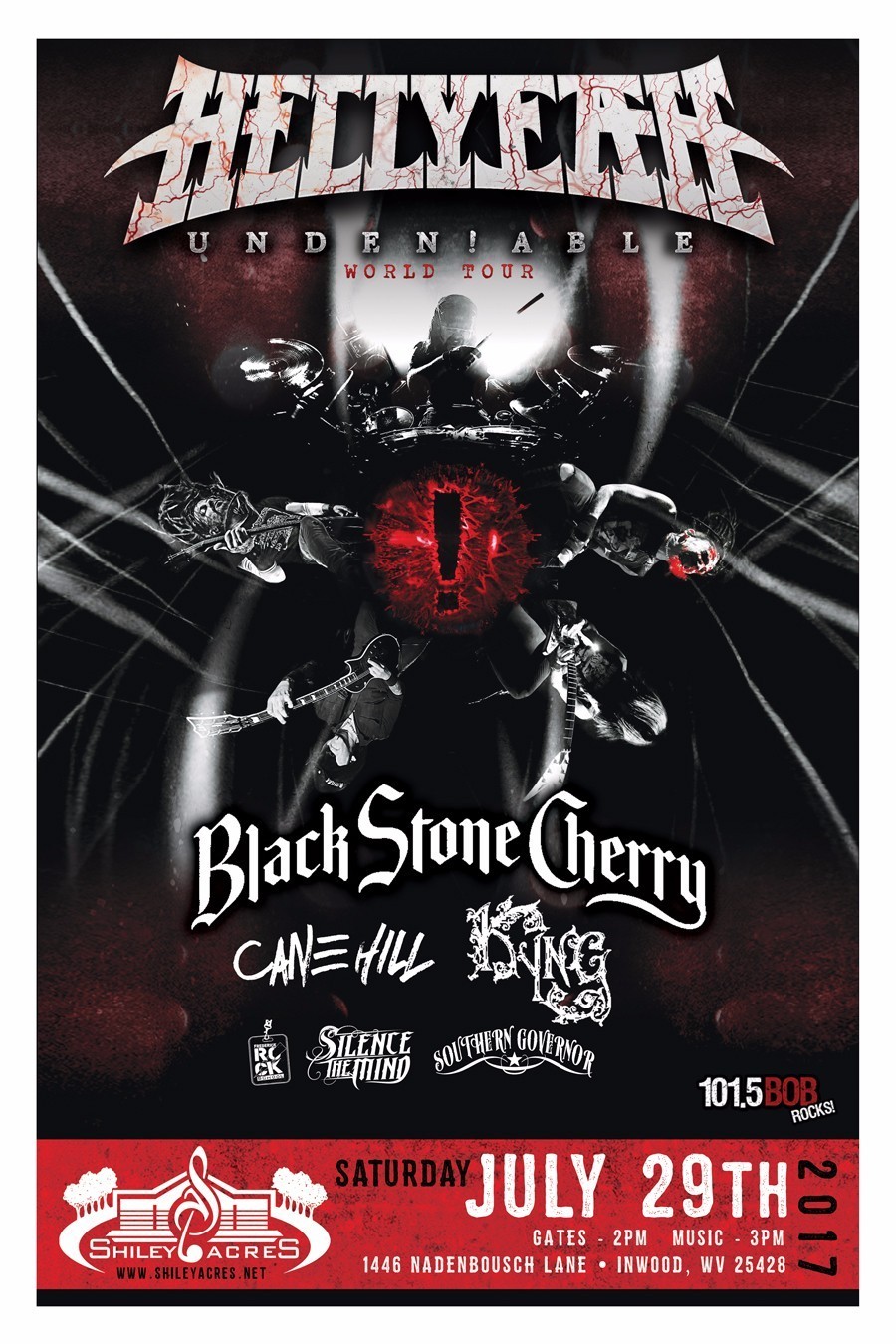 Because of the number of bands with this show, we need to start earlier than was announced. the show will start at 1:00 instead of 3:00 as announced. The gates will open at 12:00. Spread the word. Thanks!